The following are two of the many letters we receive from DiscoveryBound (DB) National Leadership Council (NLC) teens every year that testify to the healing experiences happening in the program.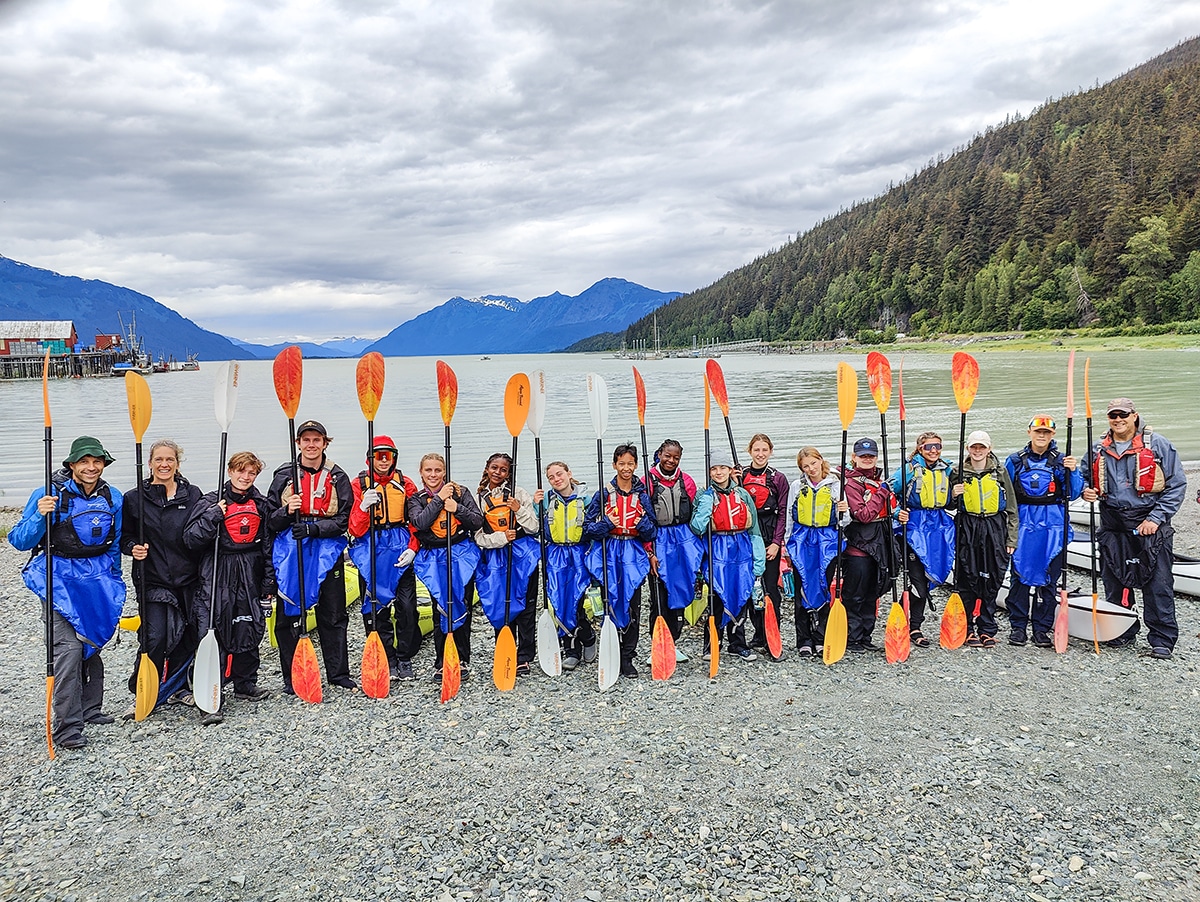 Dear Donor,
Thank you so much for providing me with the financial support to go on my 2026W NLC adventure trip to Alaska. I had an amazing time with my classmates as we kayaked/camped in Haines. Thanks to you I was able to include lessons from The Greatest Thing in the World in daily interactions. I was also able to improve on my kayaking skills and grow more patient and flexible with varying weather conditions, such as wind, rain, hot sunny days, or cold cloudy days.
Before going on this trip I had some anxiety, as I'm not entirely comfortable with water activities. Unfortunately, as it got closer and closer to travel days, the anxiety got worse. When I had landed in Seattle and got to my leader's house, I didn't know how to feel, but I remembered the metaphysical theme for the trip, "Do not fear, for I am with you; do not be dismayed, for I am your God. I will strengthen you and help you; I will uphold you with my righteous right hand" (Isaiah 41:10 NIV). I then remembered that I wasn't going through this experience alone and that I had an amazing set of classmates, leaders and practitioners to spend time with. I held onto that thought for the rest of the weekend and by the time we started kayaking, I felt complete.
Again, thank you so much for the financial support so that I may have had this incredible opportunity. I'm grateful for all the new memories that I now share with my classmates, and I know that this trip has brought my class and I closer, and it's thanks to you that I could experience it. Thank you so much for your generosity.
With much gratitude,
Rehema, 2026W Class
---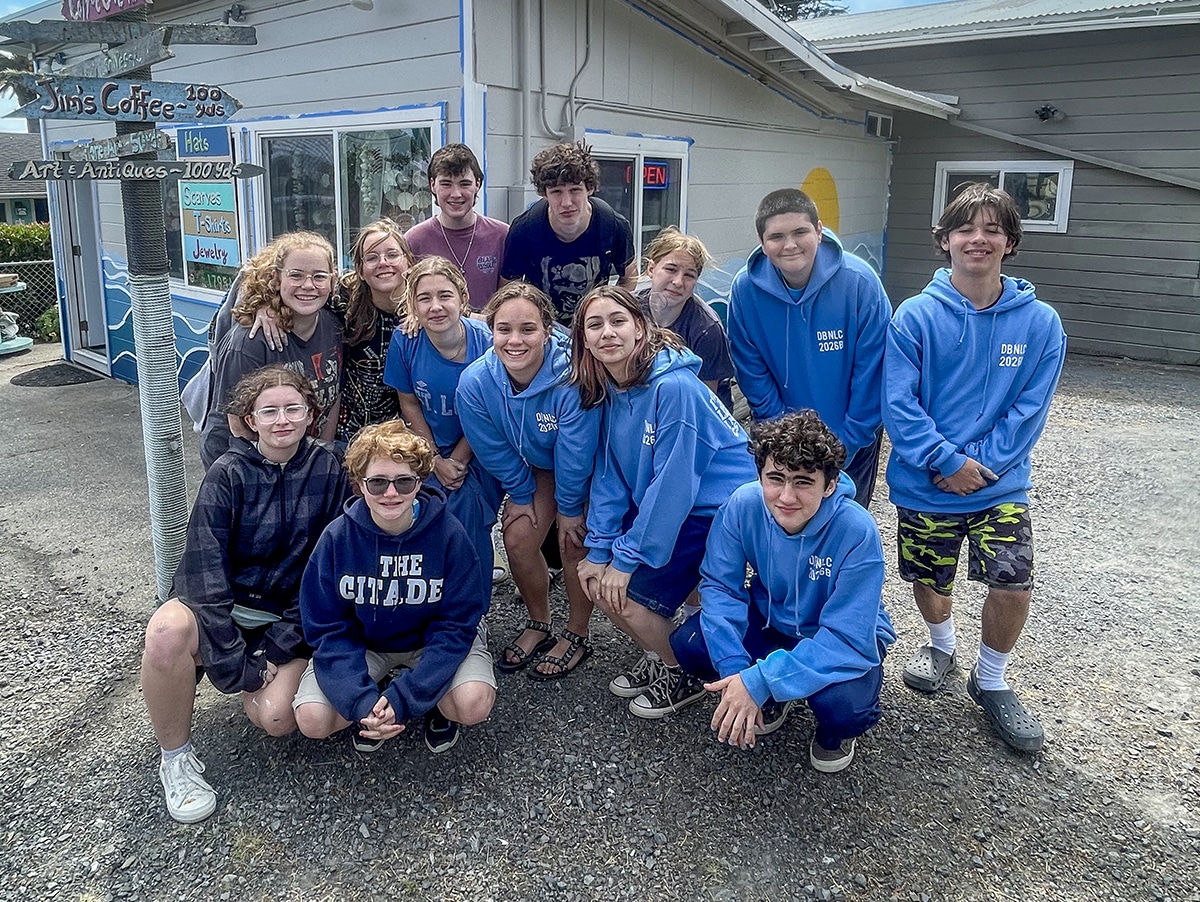 Dear Donor,
Ever since I joined NLC, I have looked forward to the day I get to see my class and go on a trip. I am immensely grateful for what you have done because without your help, I would not get to experience the wonderful trips. Being able to go on those trips helps me to grow as a leader and a student of Christian Science.
This year, for our adventure trip, we got to go to California where we were able to do things like zip lining, hiking, and spending time with our class. I have gotten so close with the people in my class and that is possible because of your help. The challenges on this trip pushed me to grow, and taught me the importance of leaning on God, rather than material things like sleep and weather. As someone who was very new to Christian Science when I joined NLC, I have really really enjoyed the loving people who make NLC a place I feel safe and valued.
Something I worked with on this trip was getting my happiness and strength from God. I used this concept when things got hard like when I was very cold and wet after a long day of kayaking. I will always remember this trip because of all the wonderful lessons I learned and all the fun I had with my class.
I truly feel surrounded by love when I am on my trips and I have done some of the most amazing things in my life on these trips. Thank you so much for helping me to grow and reach past the boundaries that I thought were there. Thank you for helping me to be able to get surrounded by love and have such an amazing summer!
Love,
Ruby, 2026B Class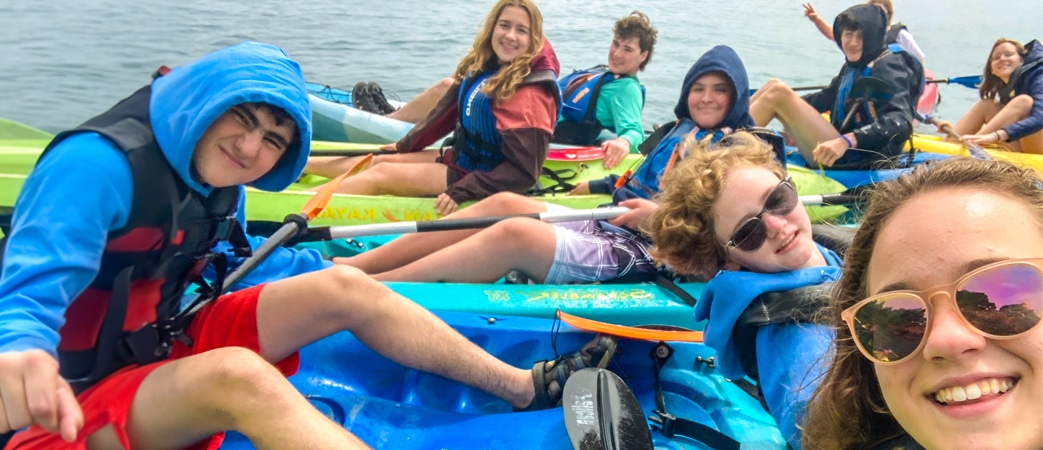 ---
About DiscoveryBound National Leadership Council (NLC)
The National Leadership Council is a four-year program for Christian Science high school students, focusing on spiritual growth, leadership skills and cultivating a service approach to life.